I designed a rocket stove combinated with a cooking top and chimney.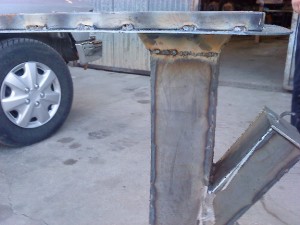 On the top of the chamber I installed a trapezoid extention for  better heat distribution. That is the bottom of the cooking top.  Slent feeding chamber with door to begin fire easier.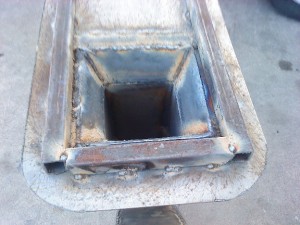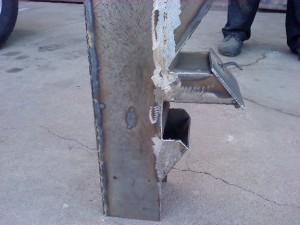 The bottom horizontal port have a door too, and that is closed when we operate with the slent chamber. I made a big volume ash tray on the bottom.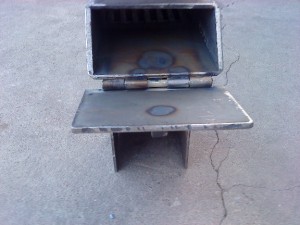 Bottom horizontal port.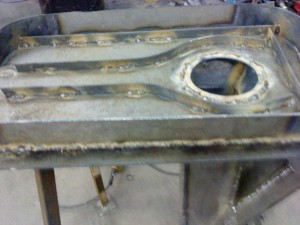 The cooking top inside with the heat distribution ribs, and the circle opening for open flame operation.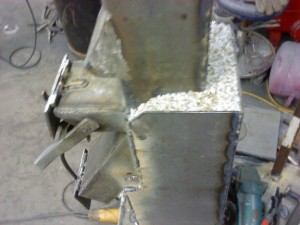 The fire chamber insulated from outside with vermiculite .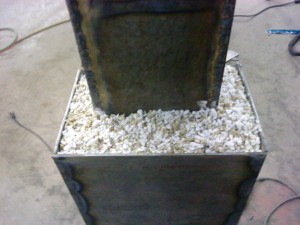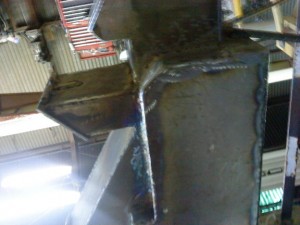 The cavity velded up.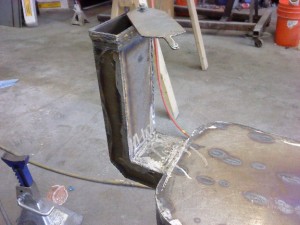 The temperatura controller flap and chimney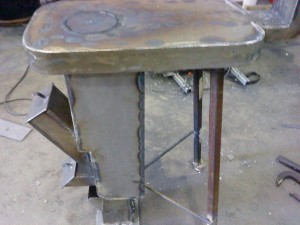 The cooking top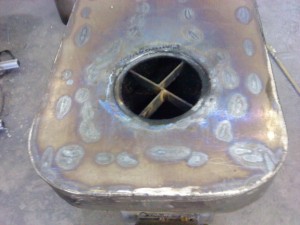 Remoovable  flame chamber cover.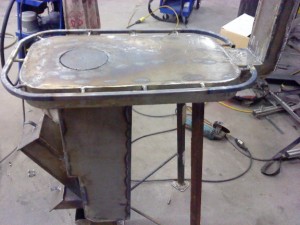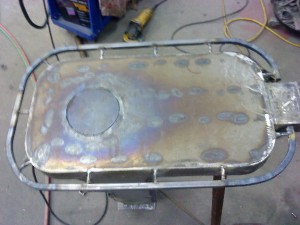 Half inch tubing protection from burn.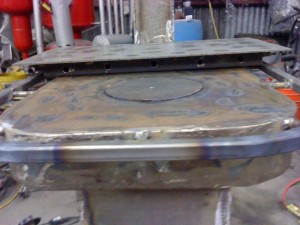 The heat tunable baking  table.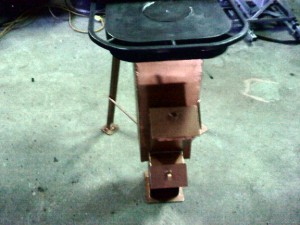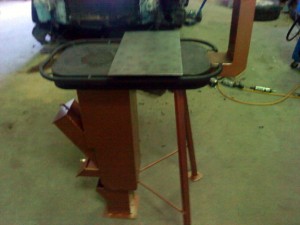 Just a little  hamerpaint.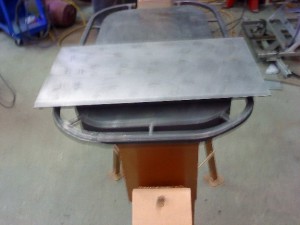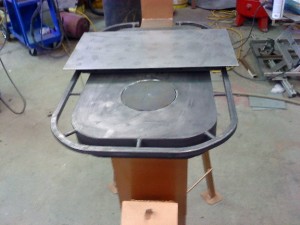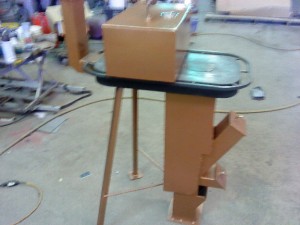 And ready to use it for cooking-baking.
My new design Rocket Stove with cooking top-oven and water heater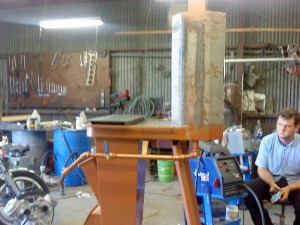 This the water heater tank with out insulation.
Here is a video to introduce my new stove:
We making this stoves and we will selling them for  $ 1495.00 plus shipping.
Contact info at vendelk@yahoo.com
More info coming… Please visit us again…
See my channel at Youtube   :